Now bringing the joy of the arts to seniors in isolation 
We are working hard to keep the arts in the lives of isolated seniors in care facilities and individuals at home. Won't you help us continue this important mission?
"In the U.S. the elderly and the disabled aren't quite unworthy of life, fit only for extermination. But they exist somewhere in the same hostile neighborhood. Life is expensive, which makes it a luxury. Whatever care we extend to the aged we consider a gift, or an act of charity, and not something we owe them because they exist.
The long-term solution, in other words, may be to recognize something that should have been obvious a long time ago. The elderly are no more or less human than they were in their 20s. They aren't a contagion to be sequestered, or a burden to reluctantly tolerate."
Jones, Sarah. "No One Should Be Surprised That America Abandoned the Elderly to Die"  New York Magazine, The Intelligencer Feed, July 9, 2020. https://nymag.com/intelligencer/2020/07/america-is-sacrificing-the-elderly-to-coronavirus.html?utm_source=fb&utm_medium=s1&utm_campaign=nym&fbclid=IwAR03Htyf2GS5OB_-LcqzcIaFoVmGpN-MXS11NcDyi8QIG7m65aKao6YHcOs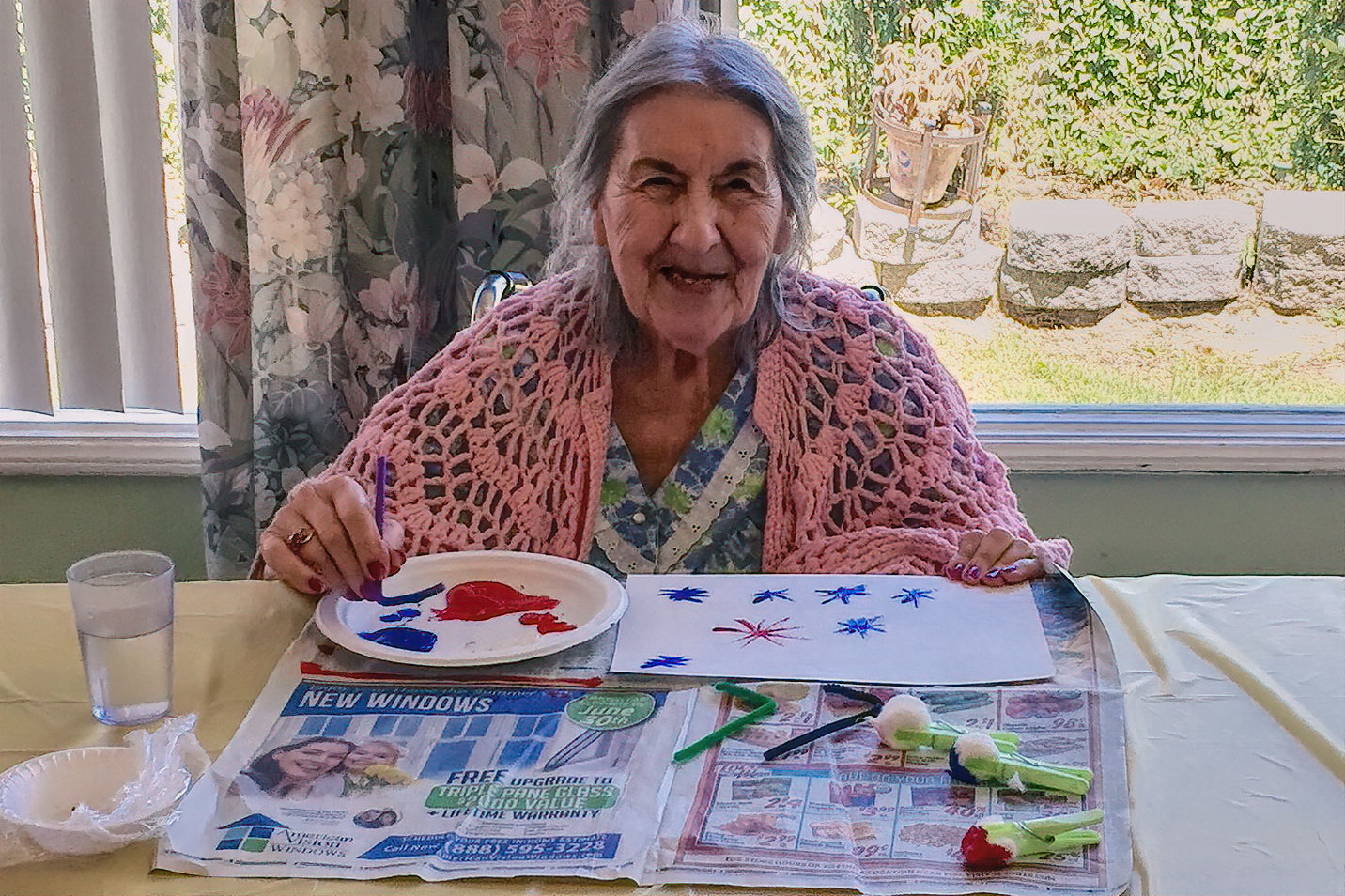 Compassionate Artists' Mission
Compassionate Artists is a tax-exempt organization that brings the Joy of Music, Dance, and Art to residential care facilities for financially disadvantaged seniors. We understand the importance of the arts throughout our lifetimes. Participation in the arts can improve cognitive function, lift depression, delay the progression of dementia and Alzheimer's disease, and improve overall health. We are working hard to provide activities, music, and movement programs to our isolated seniors during this COVID crisis. We have delivered daily activities to all of our facilities to help fight depression and relieve boredom.
"I'm alive today because I knew you were coming to visit. You give me something to look forward to."  (Program Participant)
"The arts are a critical component of healthcare. Expressive art is a tool to explore, develop and practice creativity as a means to wellness."
Wellarts Association
32%
32% of seniors in the United States are living at or below the poverty level
65%
65% of the individuals we serve have been abandoned by their families or have no living relatives.
80%
Fewer cases of depression in individuals who attended our events
We thank our Arts Champion and Arts Hero level donors
Andrea Salisbury, Lorene Cramer Guernsey, Eugene Cramer, 
Carol Gibson & Dr. Sally Etcheto
.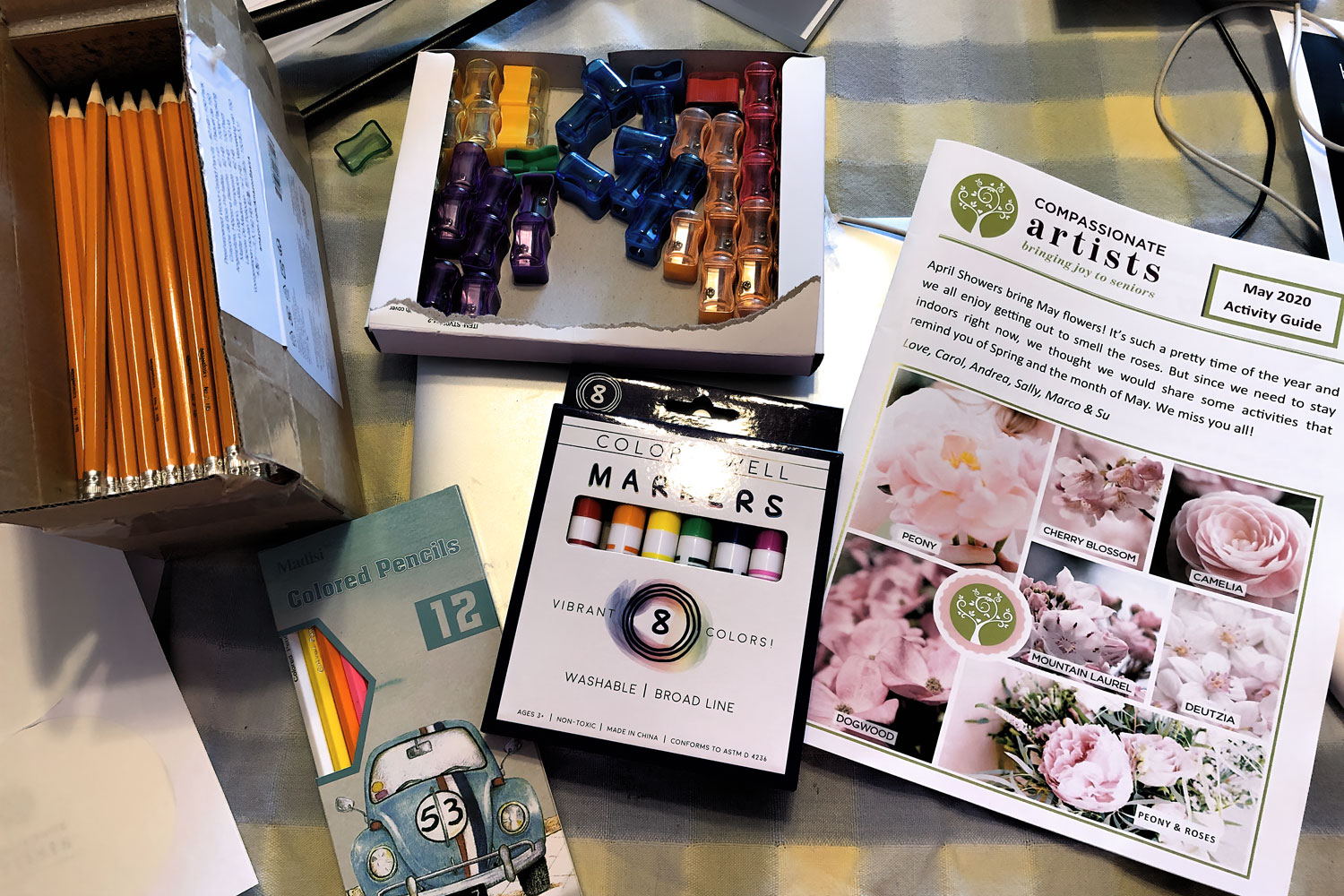 We are now delivering individual creative boxes filled with arts supplies and craft projects to our facilities. We create monthly activity books filled with more than 30 activities to engage our participants. We are currently creating videos for our YouTube channel that include sing-alongs, morning stretches, and special performances.
Won't you support our efforts?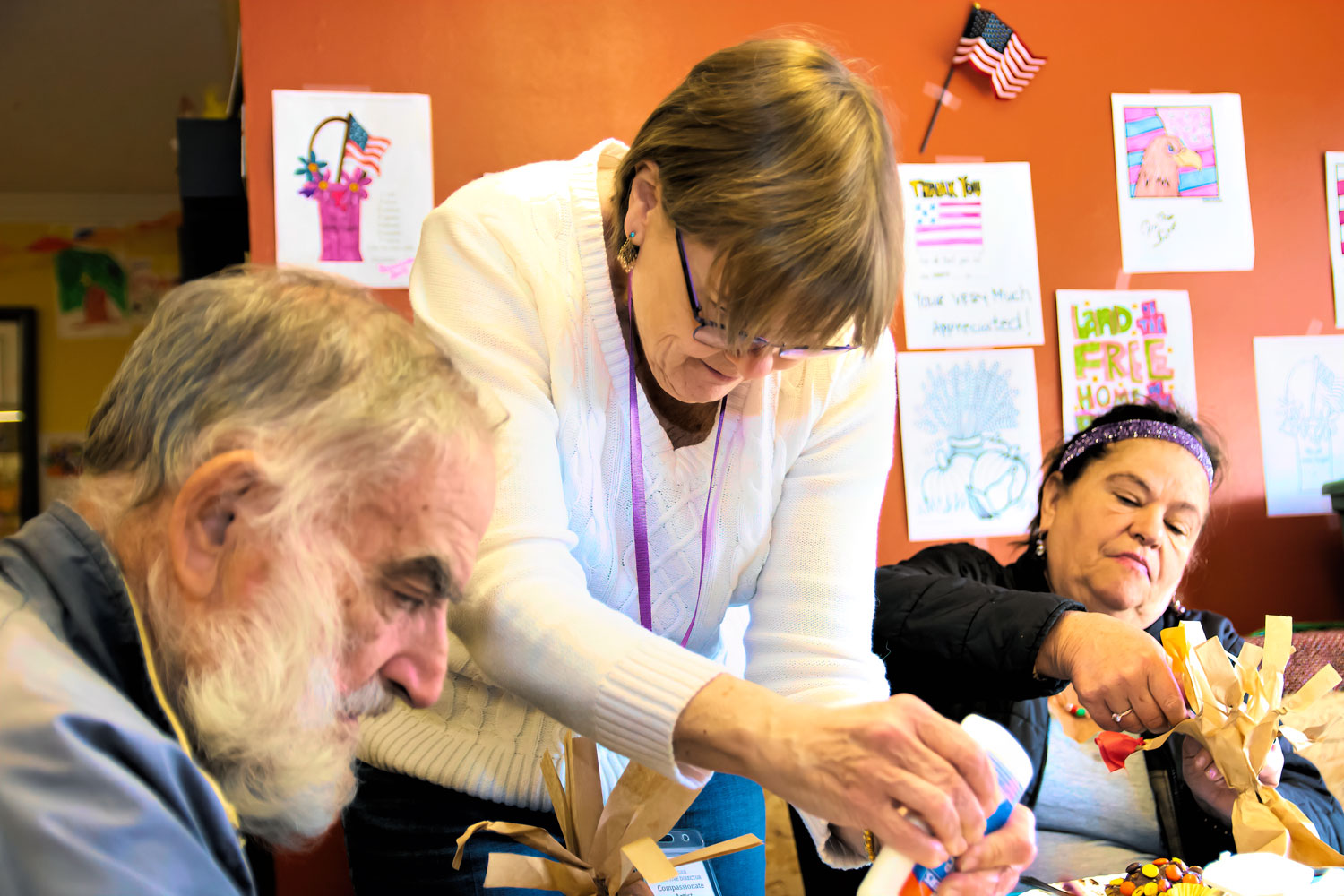 We need talented folks to share their creativity to help create activities, create videos, assist with marketing, and help in a number of different roles, and you can work from home!  If you want to be a part of our team, we have a place for you!
There are now thousands of facilities where seniors are battling the isolation that comes with the COVID-19 Virus. Won't you help us extend our reach by donating today?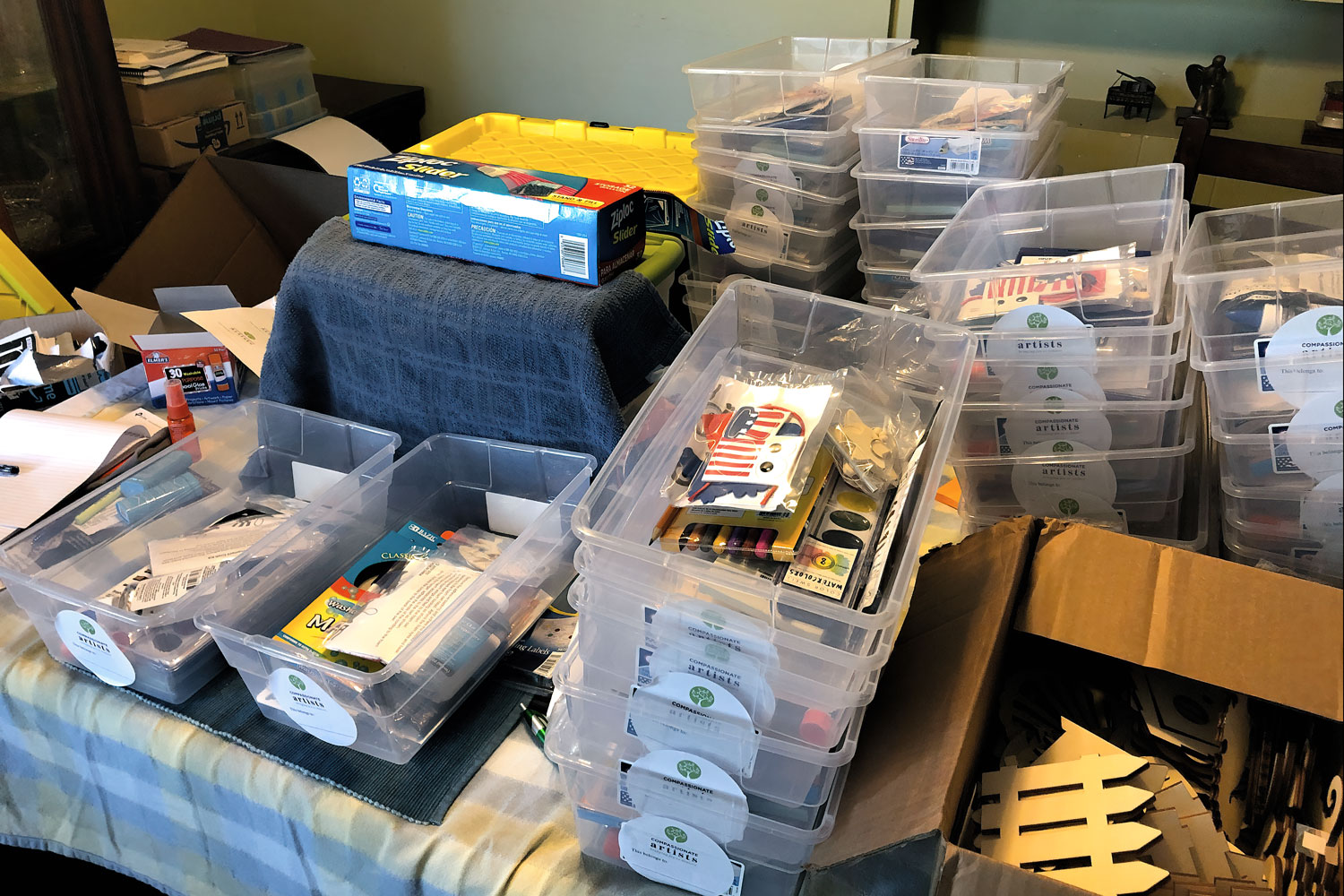 Covid-19 Activities
Find out more about what we're doing to keep our seniors' spirits high, lift depression, and remind them that they are not forgotten, and how you can help.