A Tribute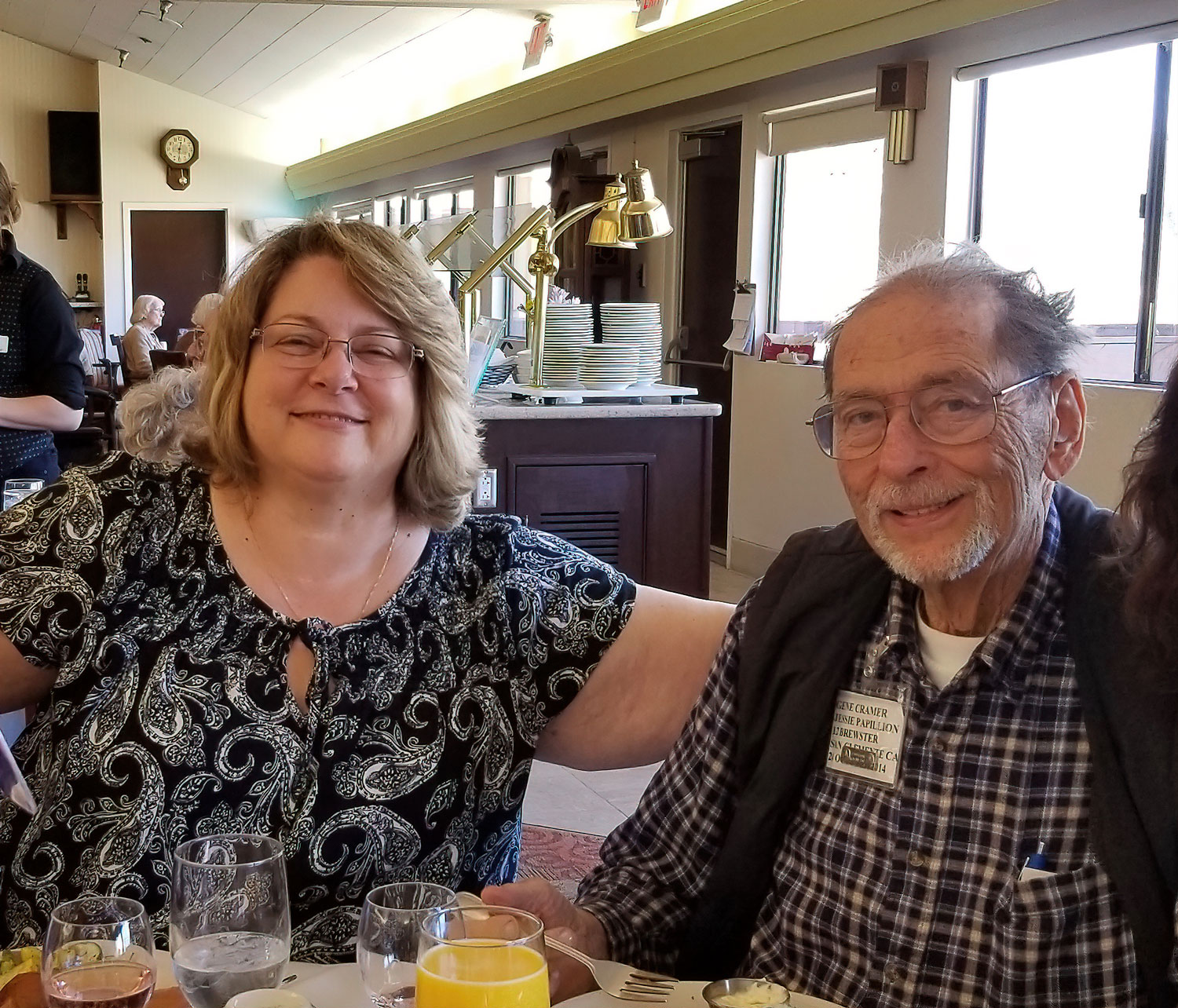 Compassionate Artists would not exist without the loyal patronage of Eugene N. Cramer, who passed away in March of 2019, and the generosity of his daughter, Lorene Cramer Guernsey.
Born April 26, 1932, Eugene Norman Cramer was the only child of Norman and Hulda Cramer of Arkansas City, Kansas. As a Boy Scout, Gene was awarded the rank of Eagle Scout in 1947. He graduated from Kansas State College in 1955 with a BSc in Physics and a BSc in Math.
Gene's first job was with Westinghouse in 1955, where he became an operator for the first U.S. commercial nuclear power plant, in Pittsburgh, PA. He met Donna Marie Gagliardi while working at Westinghouse, and they were married May 18, 1957. Daughter Lorene was born in 1958 in Alexandria, VA. The following year, the family moved to Oak Ridge, TN, where Kristine was born in 1959, followed by Eileen in 1963, and finally Carla Cathleen in 1964.
In 1959, Gene took a job with Oak Ridge National Laboratory, first as a nuclear reactor operations supervisor and then with the national Nuclear Reactor Safety Research Program. The family moved in 1969 to California, where Gene began work for Southern California Edison, focusing on nuclear reactor safety and radioactive waste disposal.
In the early 1980s, Gene served as a consultant to Leonard Nimoy of Star Trek fame. For the 1 986 Star Trek movie The Voyage Home, he advised on collecting radiation from the nuclear reactor on an aircraft carrier. In 1990, Gene served as a consultant for the long-running animated TV show The Simpsons, providing reference material and a tour of a real nuclear power plant for the writers.
Gene retired in 1995. He was a quiet contributor to many different charitable organizations and groups throughout his life. He believed in giving back to his community, supporting others as he had received support. He contributed to groups that had made a significant impact on his life, either privately or professionally. Several years ago, Gene asked each daughter to identify a charity she valued so he could make a substantial donation to each organization. Lorene chose Compassionate Artists, for the group's support and service to seniors in Southern California. Gene faithfully made his donations annually until his passing in March of 2019. He was preceded in death by his wife Donna.